Candidates have been interviewed by the District Leadership Committee.  As more information is received from the candidates, this page will be updated.  The election for offices will be held during the council meeting held at the District Conference in May.
The nominated candidates for 2019/20 are:
District Director
Alana Beale DTM
Program Quality Director
Barbara Nielsen DTM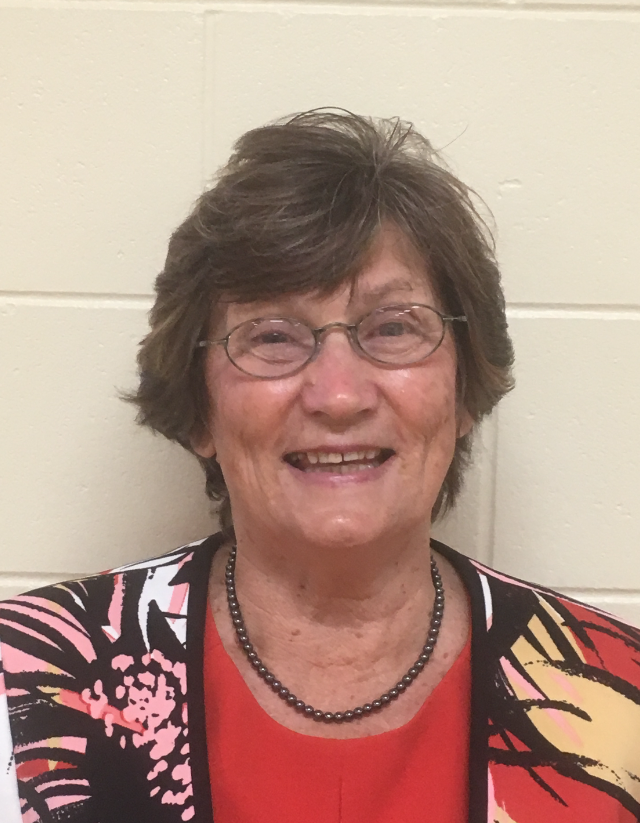 "To me, leadership is not about making yourself look or sound important. It's about being true to yourself and supporting the growth and contribution of others. Team morale and trust are vital whether you're on a battlefield or providing advice to the government department. But these have to be earned."
This quote by Rob Pickersgill, Second in Command, 4th/3rd Battalion, Royal NSW regiment resonated with me when I read it. This is the sort of leadership style I aspire to follow.
The past 9 months as district 69 Club Growth Director have been challenging, time-consuming and very rewarding. I have enjoyed meeting many members, visiting many clubs and I hope motivating members to aspire to make full use of the Toastmaster's education program.  Toastmasters has helped me to develop skills that I never believed I could acquire. Thank you, Toastmasters, for the training, education, and development of the last 9 years that have helped me grow.
Toastmasters offers a unique learning experience based on real like skills that we can all use outside our Toastmasters experience.  District 69 leadership has worked hard to develop effective, relevant training to members across the district. I believe when we Talk Up Training we inspire all our members to understand the value to be gained personally from training. Education and training is one of the cornerstones of Toastmasters.
District 69 has now been approved to use zoom sessions to enhance our club leadership training. This innovation will widen the scope of possibilities for all our members. I would welcome the opportunity to be part of this growth and I urge all members to become involved.
Ralph Smedley said "The qualities for leadership which are present in a person can be developed and revealed and made available for use through training in self expression and self control." Let us all work together to Talk up Training and give every member the opportunity to grow in confidence, communication and leadership. I would be honoured to be part of the leadership team as your Program Quality Director.
Club Growth Director
Mark Snow DTM
Imagine a world where being a Toastmaster earns you instant respect among your family, friends and colleagues. A world where joining our organisation opens new doors in your life, and where your active involvement gets you recognised by your peers as someone special.
Sounds like an impossible dream, right?
Yet in other parts of the Toastmasters world, this dream is already a reality.
In many countries, Toastmasters is seen throughout the community as a world leader in communication and leadership development. Guests are lining up to join their local clubs, businesses encourage their staff to become members, and students eagerly look forward to their 18th birthdays so that they too can become a Toastmaster.
This world can be our reality too.
Throughout my time as a Toastmaster, I have been truly humbled to learn and serve alongside our dedicated members. As Area and Division Director, and Pathways Chief Ambassador, I was inspired by our members' stories about how Toastmasters had shaped their life and helped them become a better version of themselves.
These stories are the reason why we exist – and the more we can share these successes with the world, the more the impossible dream becomes a reality. Every member and every club has a story worth telling, and my mission is to put my leadership skills to use to help all of us share these stories as widely as possible so that even more members want to join our clubs.
I firmly believe that the role of the Club Growth Director is to serve – to paint a picture for our clubs about what is possible, to seek your feedback on where you want to go, and then work with our leaders at every level to make those goals a reality.
Our District can be a real force for good when our leaders partner with our clubs – especially our smaller clubs – to support our members in their pursuit of growth and excellence, no matter where they are. The better trained our leaders and coaches are, the more support they can provide, and the more we can all grow.
Every member deserves a strong and growing club to support them on their Toastmasters journey, and every club – whether they are based in the city, the coast, the country, or another country entirely – deserves the support of its District leaders.
If elected, I intend to draw on my experience successfully building, rebuilding and marketing our clubs to work with our local club and District leaders to help you share our Toastmasters story – with our communities, schools, universities, and businesses – so that we can move closer to making the impossible dream a reality.
Together, we have all the answers to every challenge we might face on this journey, and every member has a valuable perspective on how we can help our clubs grow. I want to hear your ideas – no matter how creative – because Toastmasters is our organisation, and we all play a part in making it a success.
Toastmasters has a story unlike any other organisation on earth – a place where we empower our members to become truly extraordinary human beings. It is a story worth sharing with the world, so let's get out there and turn the impossible dream into our new reality!
Brisbane Division
Graham Cairns DTM
Graham Cairns is something of a Toastmasters tragic, being a member of multiple clubs in District 69 – and also of multiple 'online-only' clubs around the world.
As a young man, he was a Toastmaster in three states (NSW, South Australia and Queensland)  – and served as an Area Governor and a Division Governor in District 73 three decades ago.
Since re-joining Toastmasters three years ago, he has been an officer in multiple clubs, and an Area Director twice.
Graham is considered a Pathways pioneer – having joined a US-based club as an online member specifically so he could access Pathways 10 months early, to ensure he could help his club members when the program rolled out here.
He's presented multiple workshops and training sessions on Pathways, on video-based meetings, and in club officer training sessions – and considers improved training to be a key to helping Toastmasters meet the needs of the 21st century.
Graham says his vision for Brisbane Division includes providing the best, most cost-effective communications leadership training possible, but also bringing together corporate and community clubs to create synergies and benefit all Toastmasters.
He's a semi-retired radio journalist and newsreader, communications trainer and freelance journalist, with a long-suffering wife and two adult children (who occasionally threaten to stage an intervention when his Toastmasters obsession looks like getting out of hand )
A former district-level competition speaker (he's won best Impromptu at District level twice, and placed in Humorous and Evaluation),Graham says these days he is more interested in coaching and training – as shown by his role as a university lecturer and tutor for 20+ years, and also his involvement in three training-specific Toastmasters clubs
Central Division
TBA
Eastern Division
TBA
Moreton Division
Jenny Owens DTM
My Toastmaster journey commenced in October 2011 and a wealth of learning and self-development has ensued from this time. I have held the roles of Club President, Vice President Education, Vice President Public Relations and Sergeant at Arms at Club Level.  I have also been Area 8 Governor 2015, Metropolitan Division Director 2016 and District 69 Administration Manager 2017. Currently, I serve as D69 Services Awards Manager.
2018-2019 has seen me holding roles of President Narangba Valley, Vice President Education Healthy Chatterers, and Administration Manager for Moreton Division and for Area 8. During this year I have personally achieved my Distinguished Toastmaster (DTM) award. In the past, I have had the honour of being named Club Presidents Award 2012-2013 and 2017-2018 and Club Toastmaster of the Year 2012-2013, and 2013-2014
Other roles I have taken are as Pathways Ambassador, awarded 2018 and Pathways guide, 2017. Club Support as Club Coach Narangba Valley 2018 (Presidents Distinguished). Mentor to emerging leaders as our recent Division and Area Directors in Moreton have displayed successful achievements in their year of office.
I work as a Midwife specialising in Newborn Hearing Screen assessments and Perinatal data analysis. My Nursing career expands over 42years.  Socially I enjoy Lawn bowls and my chosen craft of pyrography when I have time.  I am happily married to Gary for 47 years and we have two married daughters that have given us four beautiful grandchildren.
Moreton Division has a wealth of experienced and proactive members and I continue to network with an amazing group of clubs and people. I believe I have the skills, knowledge, and commitment to Lead and support members in Moreton Division for the 2019-2020 year to success.
Northern Division
TBA
Papua New Guinea Division
TBA
Southern Division
TBA
Western Division
Warren Hayden PM2
My first experience in Toastmasters was in 1989 and my first club I joined was Centenary Toastmasters. This was short lived as I left in 1997. With a gentle shove from my wife I re-joined Toastmasters in 2013.  I am currently working on Pathways and have only a few more projects in the traditional program to achieve DTM.
I love Toastmasters so much that I am actively involved in 4 clubs within the Ipswich area. I am currently serving as Club President and have served as an Area Director and as a Western Division Director. I am currently serving as Western Division TLI Co-ordinator.
My vision is for members within Western Division to have access to quality training programs. This can be delivered by two methods, one is by having educational workshops and the other method is using technology such as Zoom.
Moving forward I feel that by having these training programs, this will give members every opportunity to enhance their Communication and Leadership skills. I feel this is where we will develop our future leaders in Toastmasters, and in their local communities.
Martin Luther King said, "I say to you today, my friends, even though we face the difficulties of today and tomorrow, I still have a dream." and my dream is for members to take every opportunity that Toastmasters International has to offer.
Plant that Seed and Watch It Grow